A couple posts ago, I showed examples of bringing out textures in a sponge by creating shadows using an off-camera flash. Here is an example with the type of photography subject we are more likely to encounter.
Vehicle wheels and other components are often stamped with model and serial numbers, along with with dates of manufacture. If you use a built-in flash or a flash mounted in the camera's hot shoe, those stampings will often be invisible in your photograph. (Click on image to enlarge, then click on back arrow to return to this post.)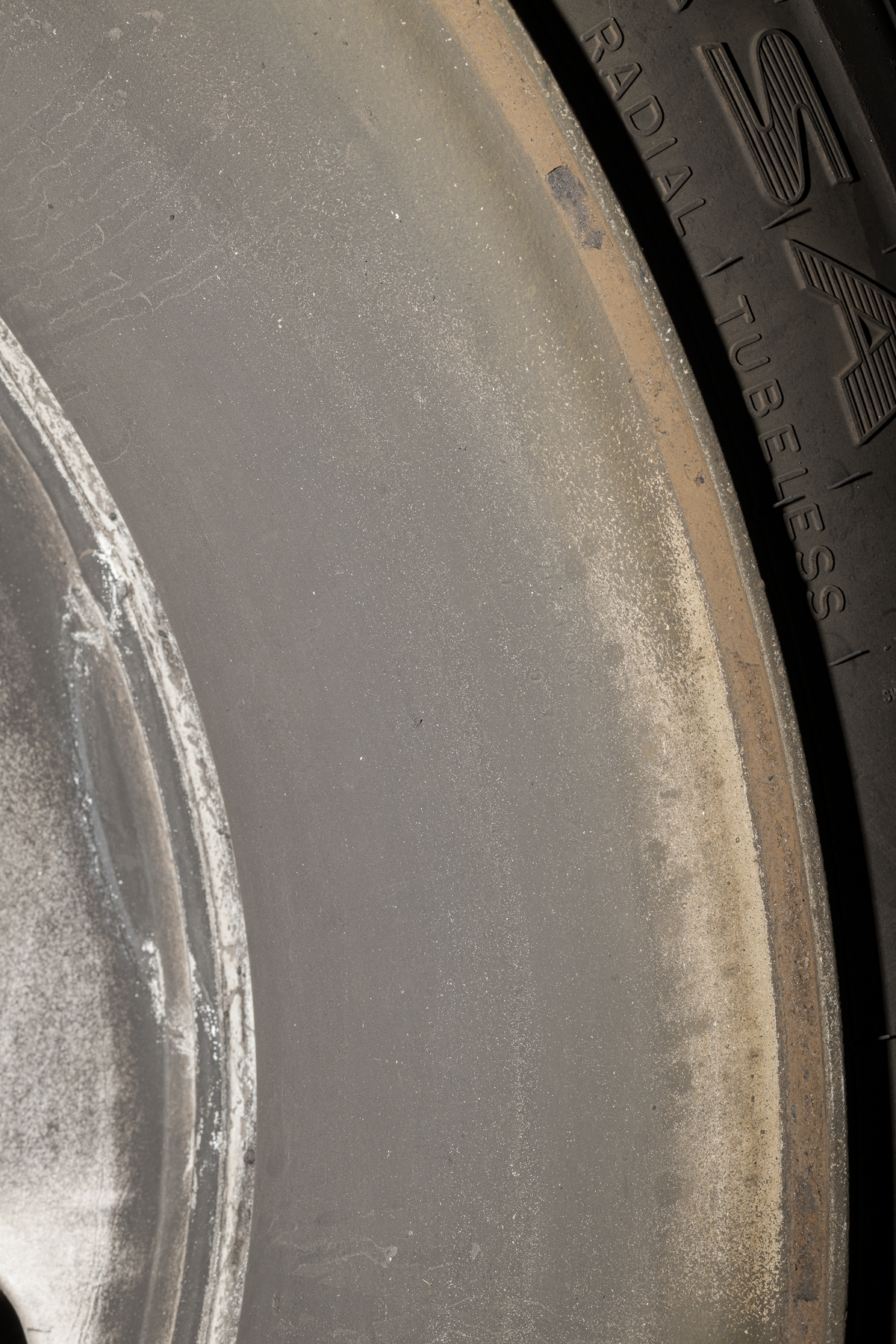 This photo is properly exposed, but is useless in documenting the wheel. The key is to get the light at an oblique angle so it skims across the surface to create both light and shadow, just like we did with the sponge. (Click on image to enlarge, then click on back arrow to return to this post.)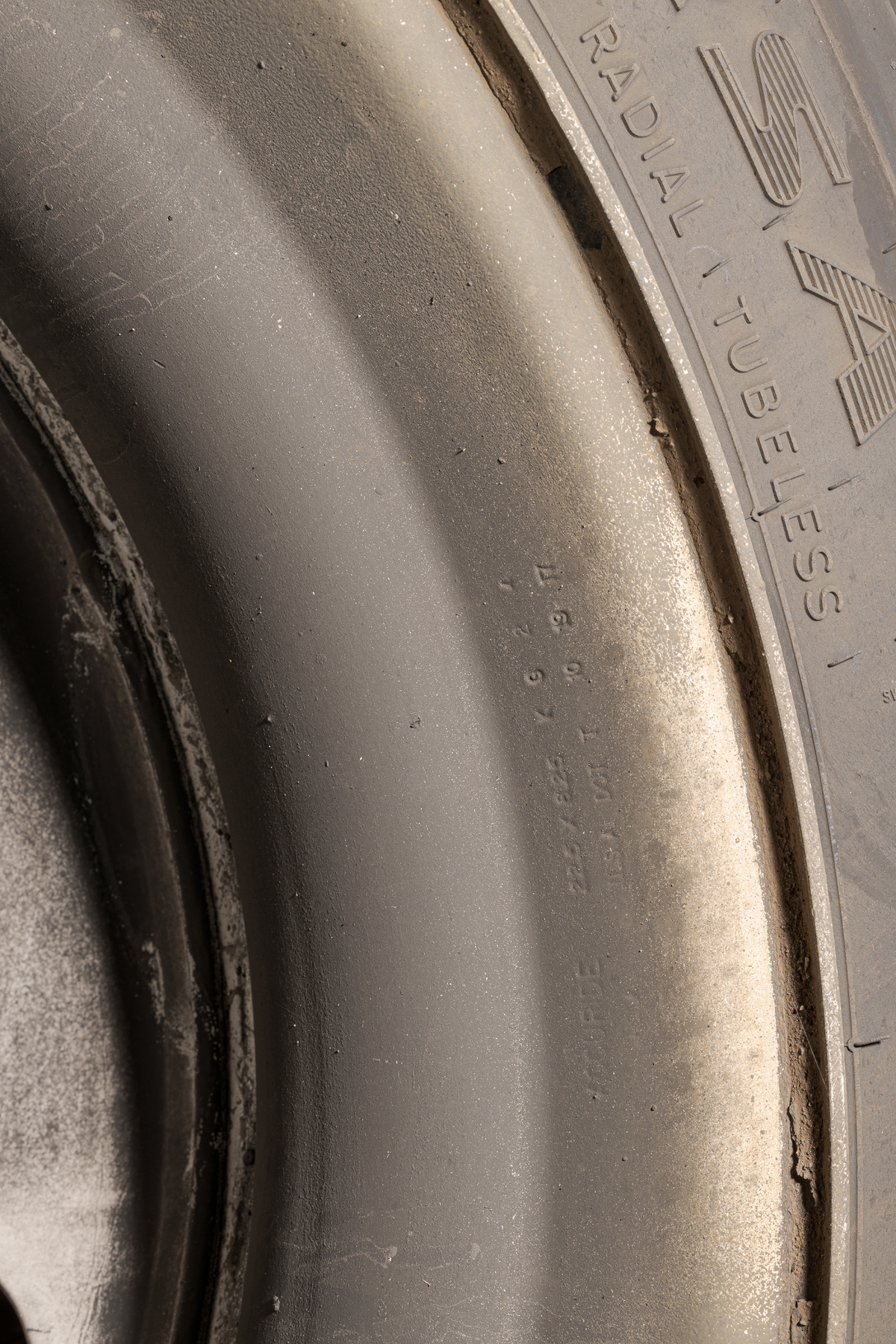 For this second photograph, I used a Profoto B10 strobe to the camera's right, almost perpendicular to the stamping. I fired that strobe with the flash in my camera hot shoe, but I made sure the hot shoe flash did not affect the exposure. I used a B10, but could just as easily used another Nikon flash to get the exact same effect. I had already been using the B10 for other shots, so I just used that. In fact, it would have been even easier with second Nikon flash, since I could set the hot shoe flash to Master with no light output while the other flash would be set to Remote with either manual or TTL flash.
This second image is also properly exposed, but now the direction of the light makes this photo useful. Now you can see it is a 22.5 x 8.25 Accuride wheel manufactured 10/19/17.
The point is that you need to consider both the amount and direction of light to properly illuminate a subject. Light illuminates your subject, but the shadows give it definition. Shadows are essential in a 2-D depiction of a 3-D subject, especially when you need to show textures or depth.