Eugene Liscio, 3D Forensic Analyst and founder of ai2-3D, has assembled the first virtual Forensic Photography Symposium to be held January 17-20, 2022. There are many intriguing and helpful sessions each day with ideas and solutions to many problems often encountered in many areas of forensic photography. Here's a link to the schedule and registration: Forensic Photography Symposium Schedule & Registration
I've been honored to have been asked by Eugene to present a session on the three most essential photography tools besides your camera and lens. They are: tripods, polarizer filters, and flashes. Most forensic photographers know what those tools are, but this presentation is designed to explore and show examples of how their regular use can drastically improve the quality and usefulness of your images. Using these tools, you will be able to consistently capture and present more data in each of your images, which is the whole point of making forensic photographs!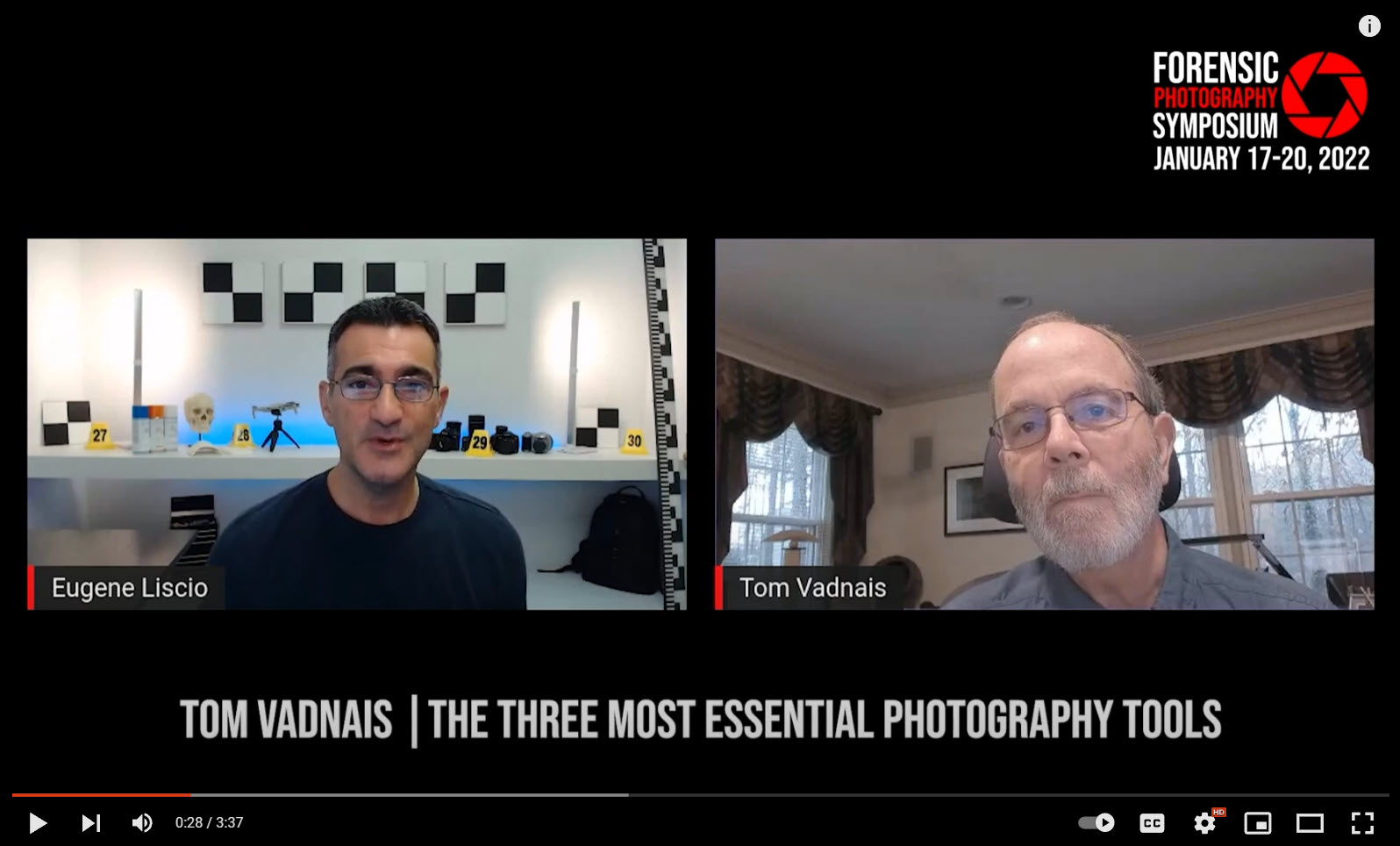 Here is a brief introduction video with Eugene: YouTube Introduction
Make sure you check out all the great sessions. I can't wait to see them.
Hope to "see" you there!