This tire was photographed in the afternoon on a sunny day. [Click on the image to enlarge. Then click on back arrow to return to this post.]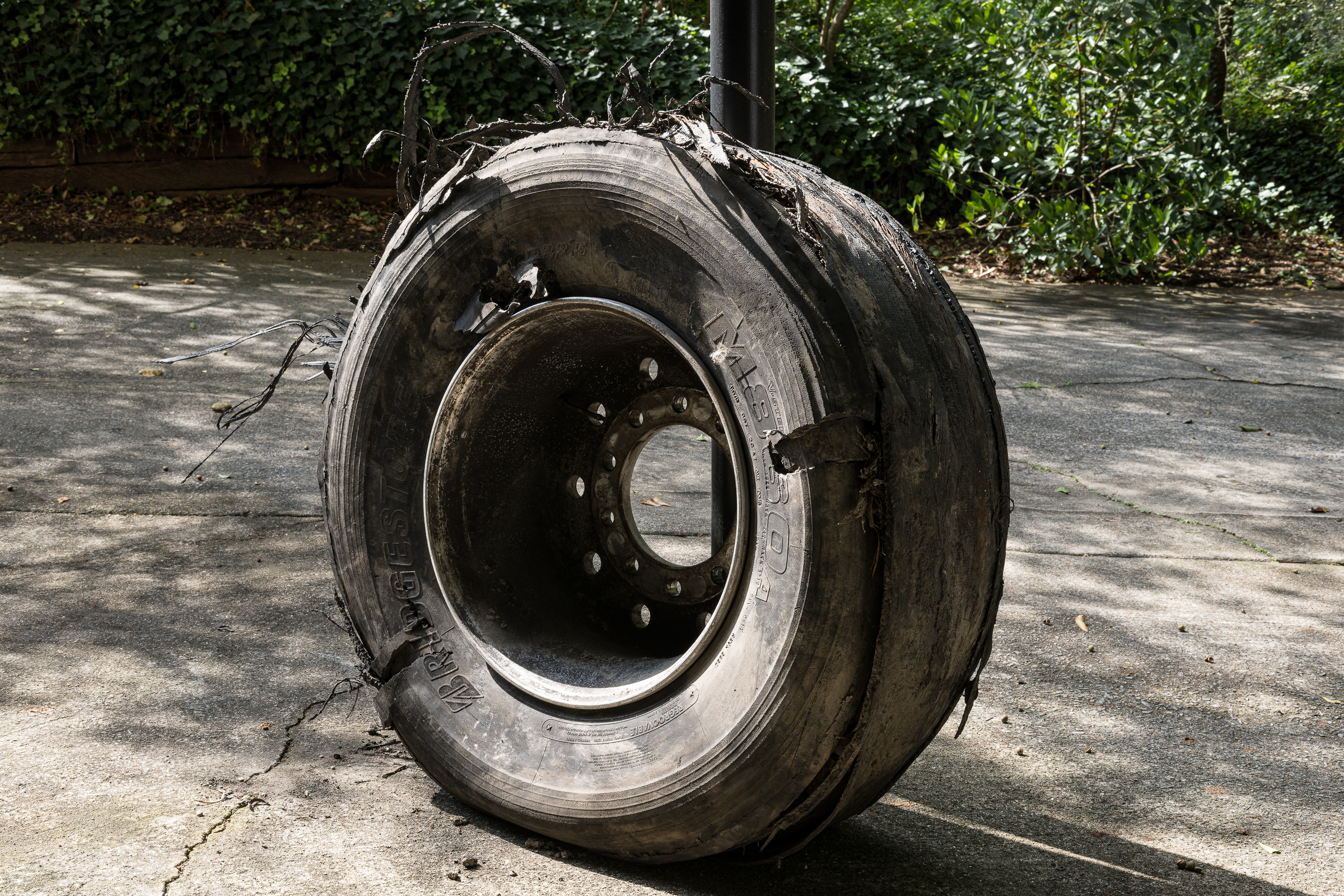 Despite being properly exposed, there are almost no details in the shadows of the tire sidewall or the wheel. Brightening the exposure would have shifted the brightest parts of both the wheel and tire into blown out highlights and all detail there would have been permanently lost. While not essential to the tire or wheel, the brighter spots on the concrete driveway would also have blown out. This would result in a less professional looking image.
Fortunately, the overall exposure itself can remain, and flashes can be used to bring out details in the shadows. [Click on the image to enlarge. Then click on back arrow to return to this post.]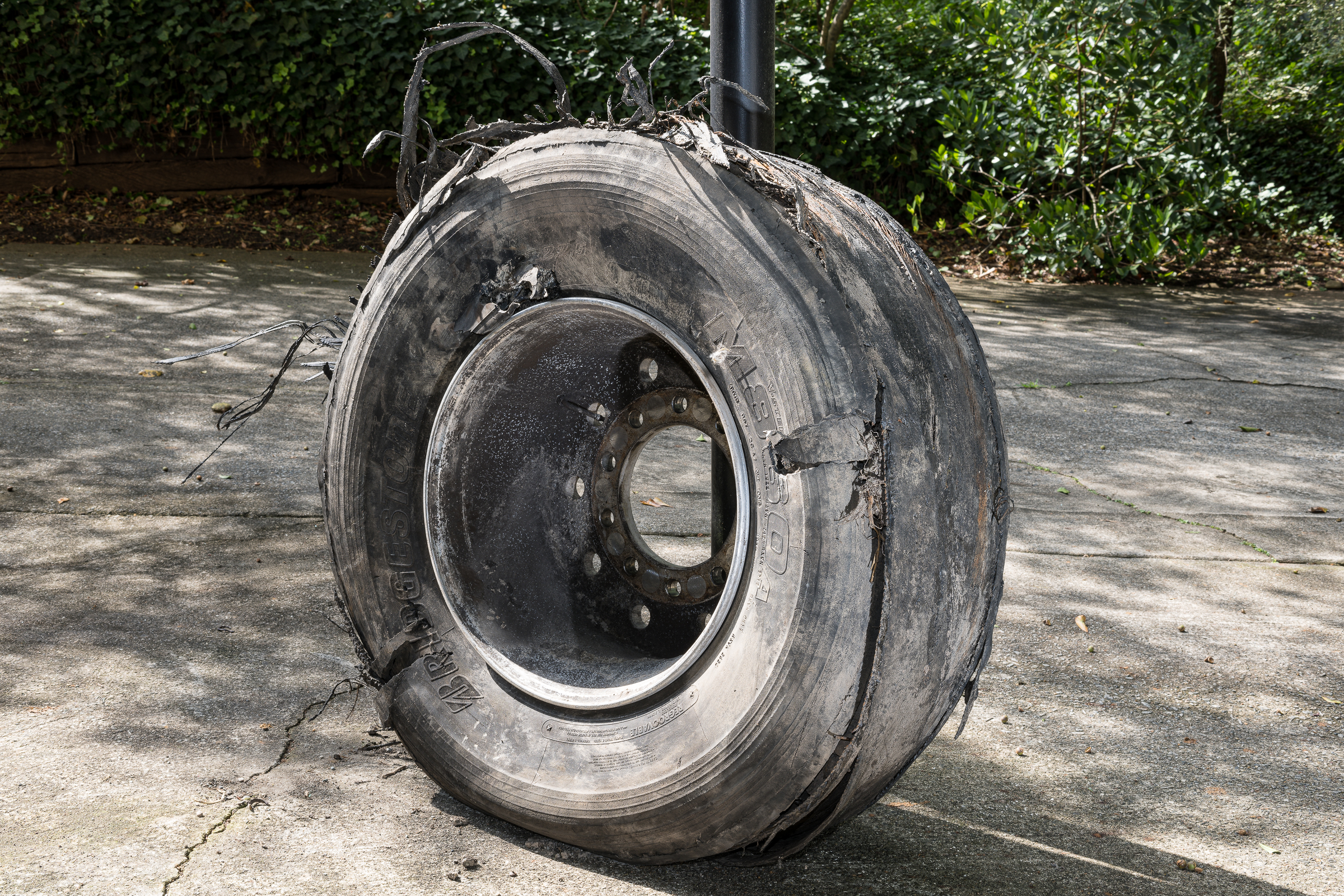 While keeping the identical exposure, a Godox TT685N II speedlight was slid into the camera's hot shoe and aimed towards the shadows inside the wheel and on the left side of the tire sidewall. A second Godox flash—an AD200 Pro—was handheld at the lower right, and angled upwards toward the right side where the tread used to be.
These two flashes balanced the natural light and added much-needed detail in the shadows. The result was both a professional appearing image and one where details were not blocked up in dark shadows or blown out in the highlights.
Of course, like almost every photograph I make, both of these images were made with the camera on a tripod. I used a five-second self-timer so I could move over and get the handheld flash at the lower right into position.
Takeaways:
-1- On bright sunny days, there is often too much contrast to capture detail in both the highlights and the shadows.
-2- Increasing the exposure will lighten the shadows, but will cause the highlights to blow out and permanently lose all data and detail there.
-3- Adding one or more flashes to fill in shadows where needed results in more detail in the shadows without losing detail in the highlights.
-4- You may have to make a couple different images with the flashes to get the proper amount of light and the proper angle of light for what you want. When I make more than one image, I only keep the one that shows the details I intended. If you feel you must keep all the images you make, no problem. Only use the best one in reports or as an exhibit.
-5- More good news! The more often you practice with one or more flashes, the more quickly and intuitively you will be able to get both the amount and direction of light that you want.