Although the effect is usually unintentional, a single image may be deceptive!
In the photograph below, both the height and the angle of the camera seem to indicate that the subject SUV was a two-door model. But actually, there was no such vehicle as a two-door 2004 Chevrolet Trailblazer. In fact, the subject shown here was even the extended EXT version of the standard four-door. (Note the top of the chopped off B-pillar visible above the window frame, which is the clear giveaway that it is actually a four-door SUV.) [Click on image to enlarge, then click back arrow to return to post.]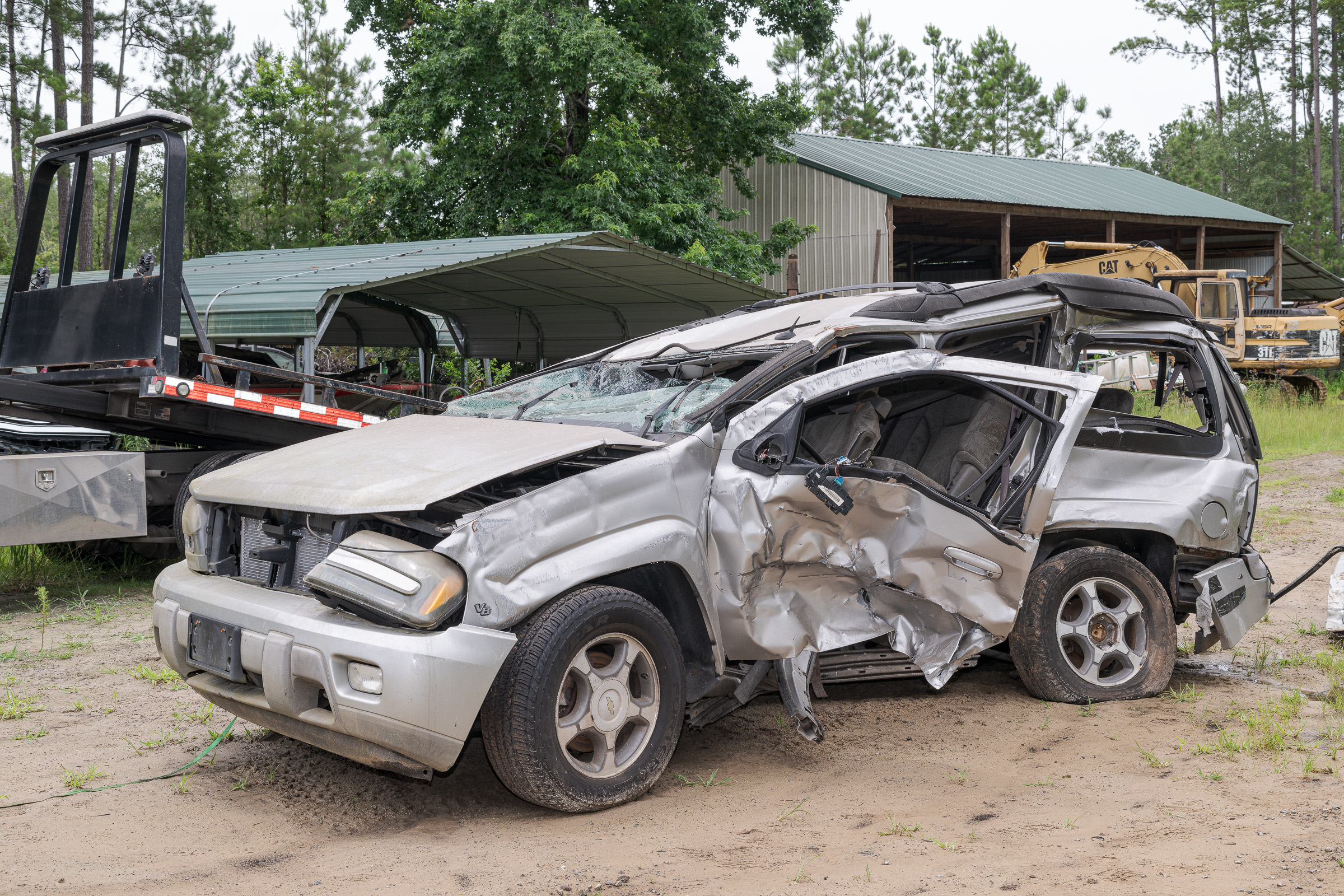 It is standard practice to make multiple photographs around every subject vehicle. It's also often necessary to make images at different heights and angles. No one who sees all of our photographs will be deceived. The problem is when you get only one or maybe a couple photos of a subject you either haven't or can't inspect yourself.
Using the same prime ZEISS 50 mm lens at the same tripod height, the photo below clearly shows the vehicle was a four-door. [Click on image to enlarge, then click back arrow to return to post.]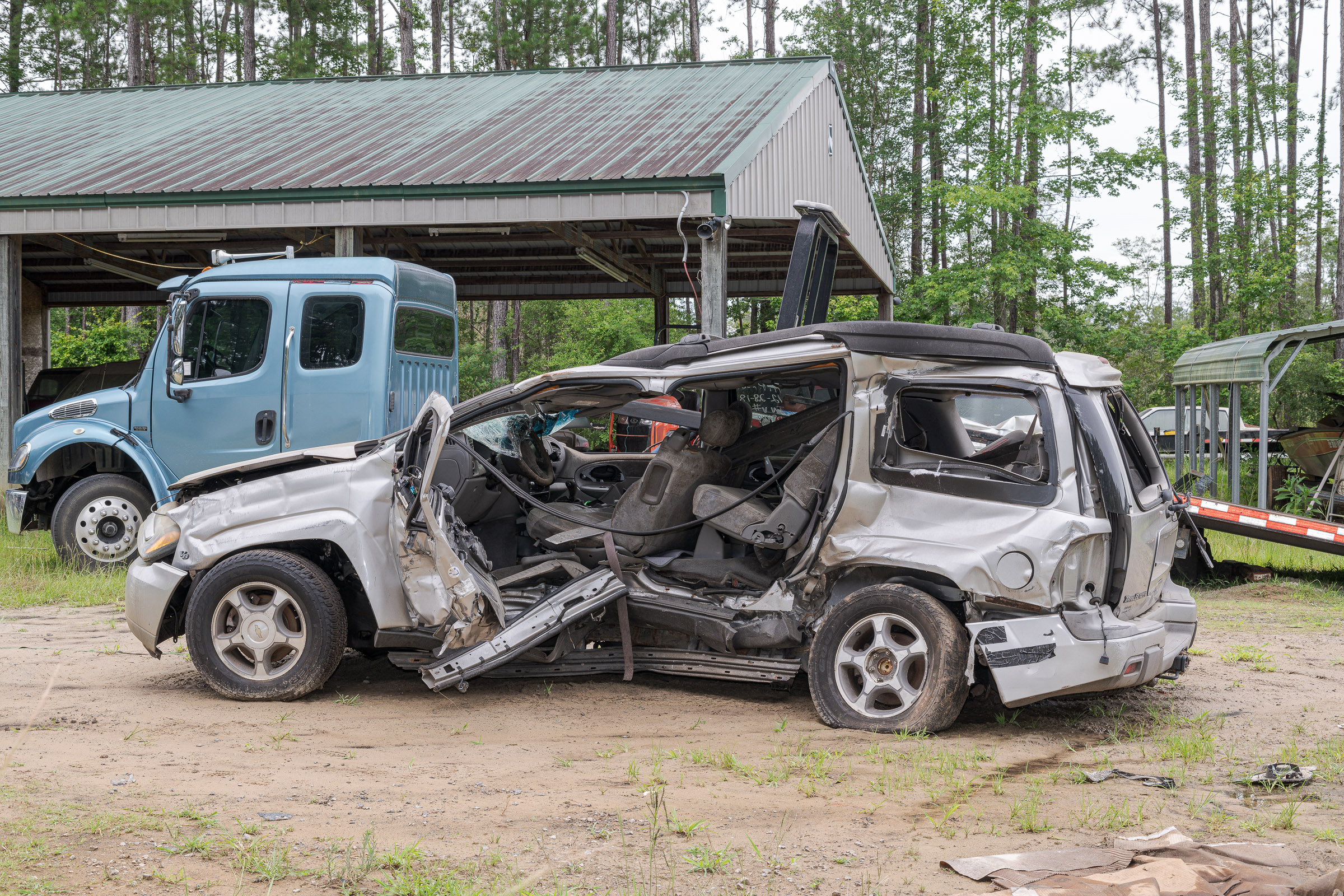 This unintended deception isn't an issue when you're making your own photographs, but it can be a problem if you're trying draw conclusions based on a limited number of photographs provided to you. This frequently happens when the vehicle has been destroyed or is otherwise unavailable, and only one or a couple photographs—often made with a cell phone—are all the evidence that remains.
Takeaways:
-1- Be careful making conclusions based on a single photograph.
-2- Make a series of images around the entire circumference of any vehicle or subject you are documenting.