In November 2017, I returned to a photographer's and car enthusiast's paradise: Old Car City USA in White, GA: Old Car City USA. It's a sprawling former junkyard through trees and pine needles with about 4,000 cars and nearly seven miles of trails. They no longer sell parts there, but it now exists as an outdoor museum to old, discarded, sometimes wrecked cars, trucks, and buses. As an automotive engineer who has spent more than 35 years dealing with tires and automotive safety systems, Old Car City USA is a gold mine for experiencing the history of automobiles. As a photographer, Old Car City USA is a never-ending source of vehicle, abstract, and macro detail shots. The ever-changing light through the trees keeps the photography interesting and challenging throughout the day.
We all know about steering columns that collapse and move so they don't impale the driver. But that wasn't always the case. Here's an example of a steering wheel and steering column that would have pinned the driver in position before impaling him or her as the column was driven rearward in a frontal collision. (Click on image to enlarge, then on back arrow to return to post.)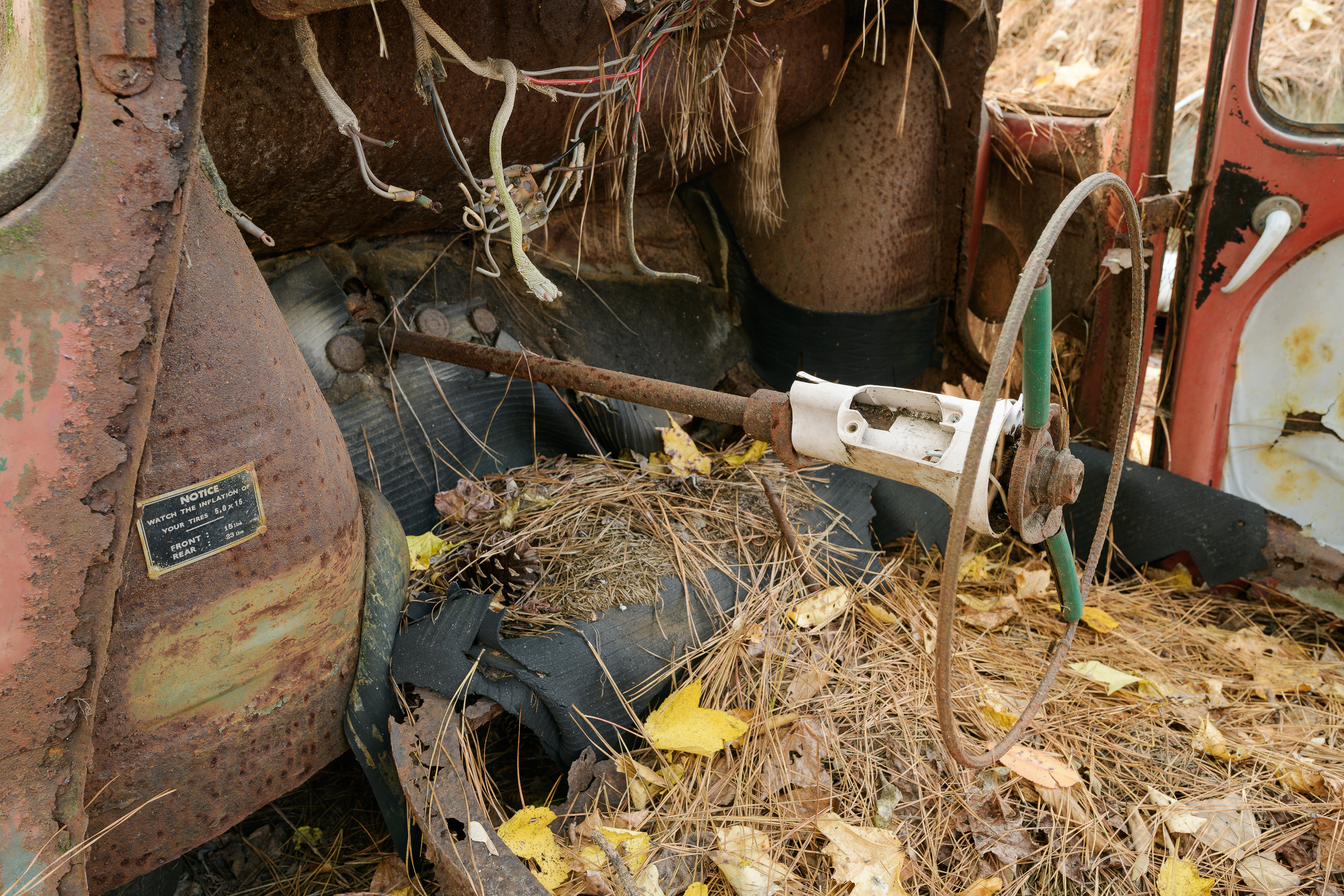 Thank goodness for the current designs!
This photo also shows a tire inflation plate for 5.0×15 tires showing recommended air pressures of 15 psi front and 23 psi rear. Even for those old bias tires, those pressures seem unbelievably low compared to what we see today. Here is that plate more closely. (Click to enlarge, back arrow to return.)