Before tempered or other safety glass was developed, older plate glass-based windows were used on most vehicles. One of the downsides was the dangerous ways the old windows would break during a collision. Instead of shattering into pieces, holes or pieces would break out, resulting in a "glass necklace", which was hardly a fashion accessory, and could often be lethal.
Here's an example of a hole punched through the side glass window of an old car in the former junkyard of Old Car City USA (Old Car City USA): (Click to enlarge image, then back arrow to return to post.)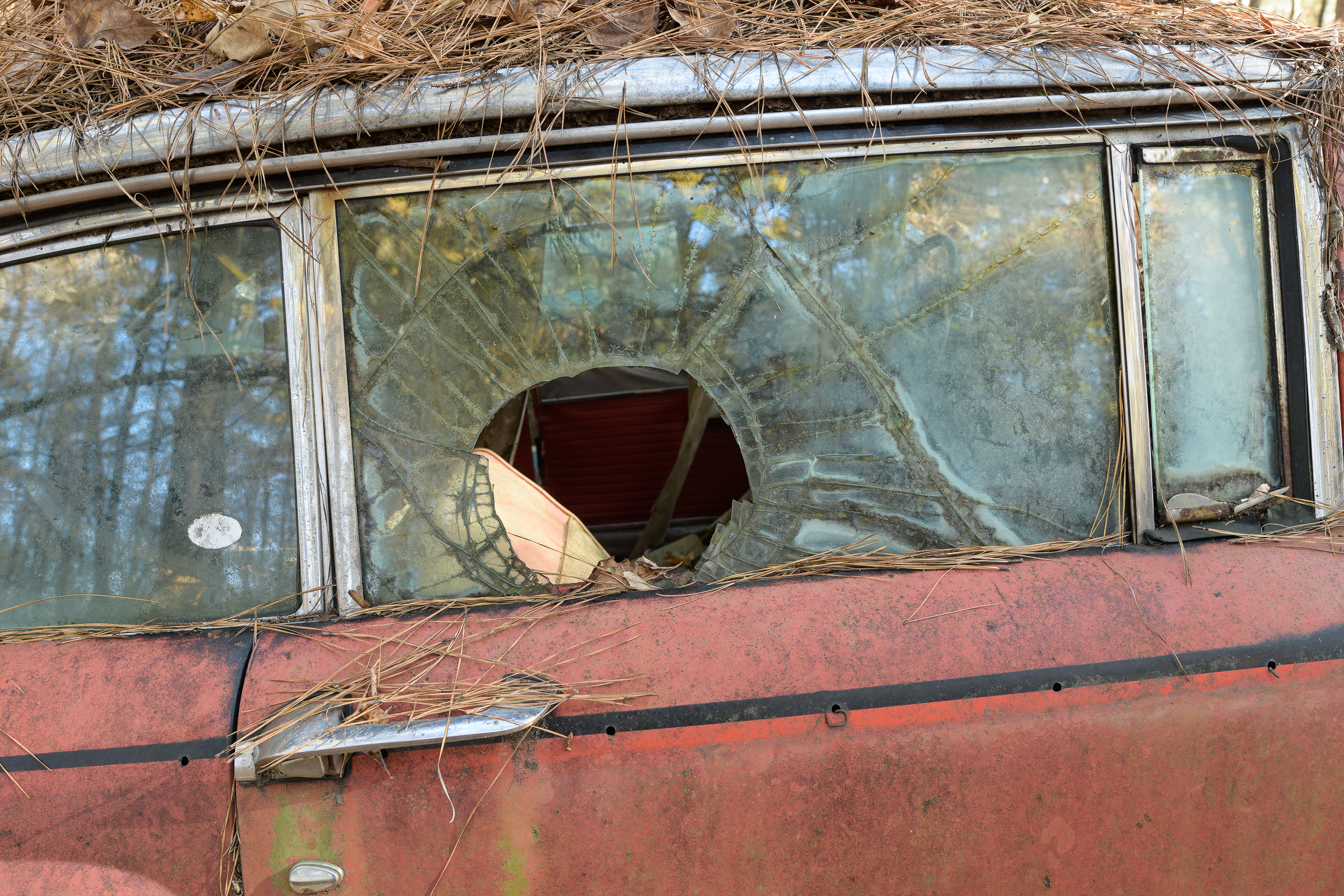 Another reason to be grateful for modern safety standards.