At times, when you get to an accident site, the paint marks made by investigating officers have faded such that they don't readily show up in photographs. (Click to enlarge, then back arrow to return.)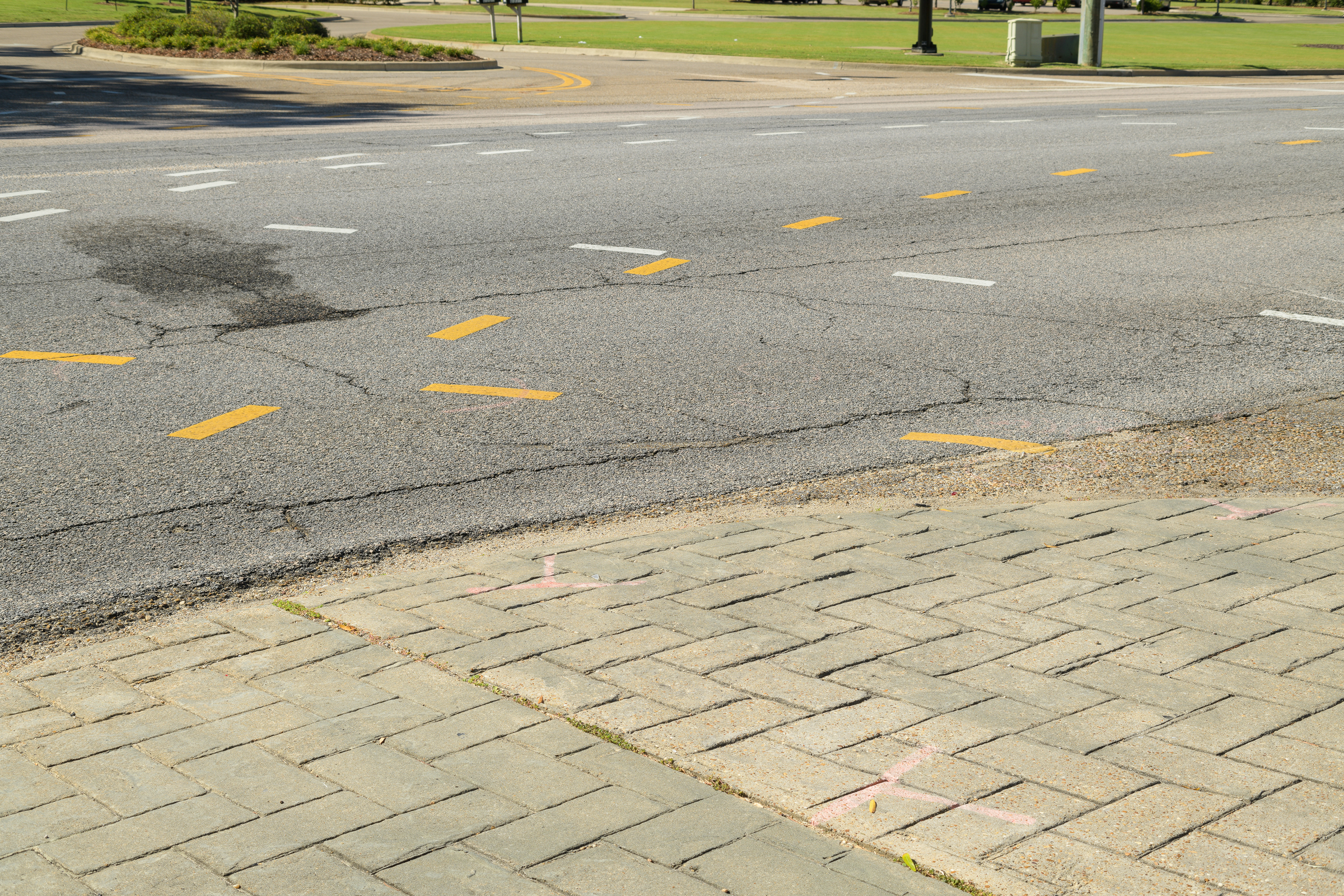 While these can still be documented and measured, it would be helpful to show them more distinctly in your photographs.
You can easily enhance paint marks in Photoshop using a mask on a Hue Saturation layer:
-1- Make a loose selection around the marks with the lasso tool.
-2- Feather the selection.
-3- Select the paint color using the Targeted Adjustment Tool.
-4- Increase saturation until the paint marks are distinct. In this case, I increased the saturation of the red channel to 100%.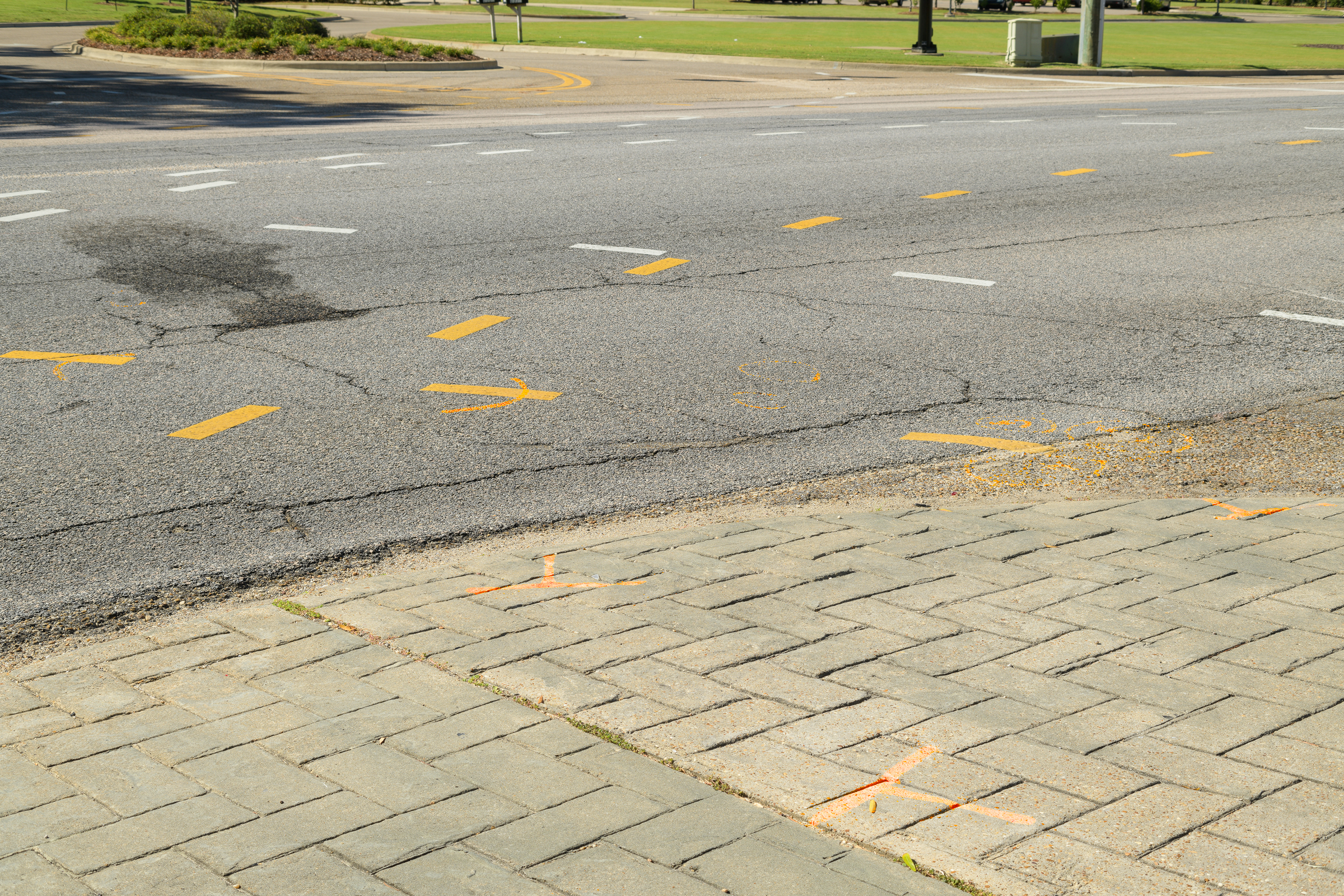 To ensure I didn't enhance the yellow lane stripes, I added them to the mask by simply painting out areas I didn't want enhanced using a feathered black brush.
I only shoot raw images, so I can't save over my original image. When making adjustments with layers, like these localized saturation enhancements, I save the image with all its layers and masks as a native Photoshop PSD file. That way, I always have the original image I made, and can document that I have only enhanced, and not altered, the photograph.