While working so intensely together to conduct testing for publication, it is worth taking the time to make photographs of all those who participated. The photos can be useful for a report, any paper presentations, and the websites of the participants. (Click on image below to enlarge, then click on back arrow to return.)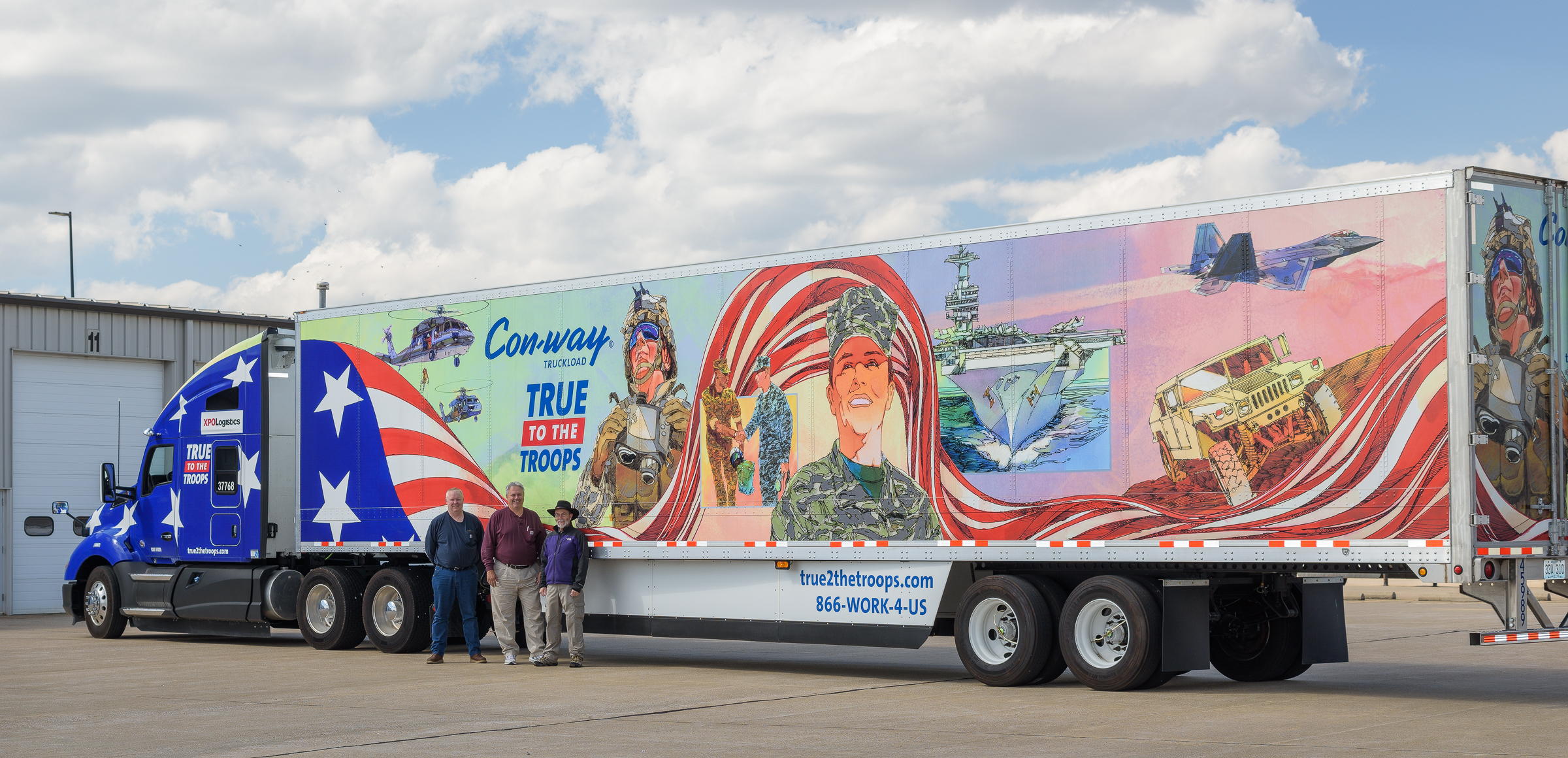 From left to right are truck and truck ECM guru Greg Wilcoxson (Wilcoxson Consulting, LLC), truck, data acquisition, and, well, everything else guru Wes Grimes (Wes Grimes, Collision Engineering Associates), and me. In an earlier post, you'll find a link to the papers we wrote together from this testing.
Even with my hat, I was hardly in their league. We did have fun in the evenings when I would walk into a restaurant first, and tell the hostess or host that I was their bodyguard, and needed to get them a good table. We should have recorded their reactions.
A photograph of something as long as a tractor trailer is often best presented in a panoramic format (much wider than tall). This focuses attention on the subject by eliminating excessive sky and foreground.