I bought my beloved 1995 Ford F-150 XLT SuperCab Flare Side 4×2 pickup 25 years ago as of February 2020. I've put more than 360,000 miles on it, and it has been bulletproof. Its original two-tone paint still looks great, and it has never needed a valve job nor had the heads off. I did, however, have to get both fourth and fifth gears replaced in the five-speed manual transmission because they wore out!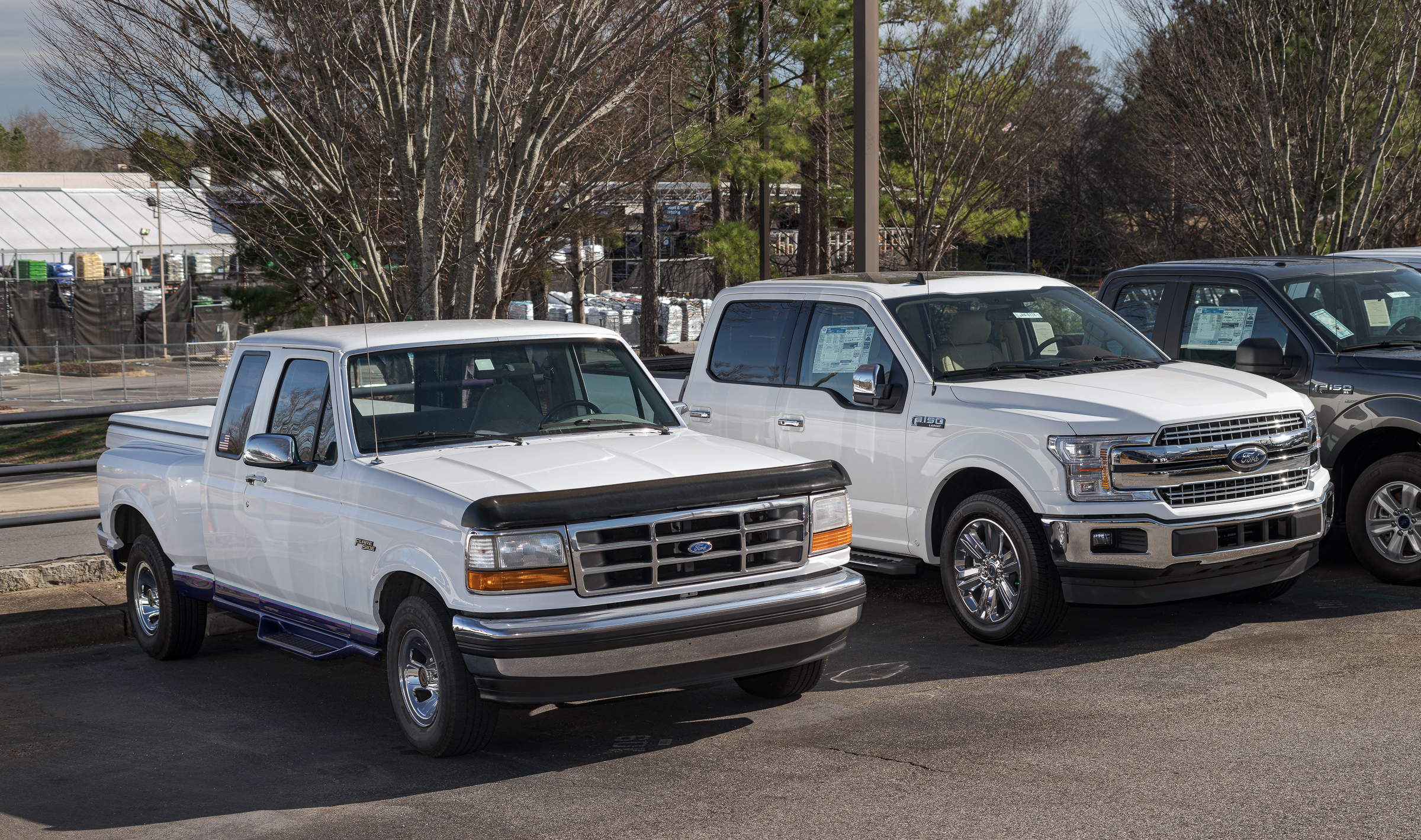 I've noticed that the latest generation of F-150's seemed larger than my 1995, but I hadn't made a direct comparison until recently.  While the 2020 model in the photo was a SuperCrew four-door Lariat, my 1995 was a SuperCab two-door XLT.  (The dealer didn't have a white 2020 SuperCab XLT.) But the size difference is evident.
For the table below, I compared the dimensions, curb weights, and tires sizes between the 1995 and 2020 model years for a Ford F-150 XLT SuperCab 4×2 Styleside with 6.5-ft bed and a 5.0L V-8 engine. As summarized at the bottom of the chart, the 2020 model was larger in every dimension, had larger wheels and tires, and a notable increase in curb weight. (Click on table to enlarge, then click on back arrow to return to post.)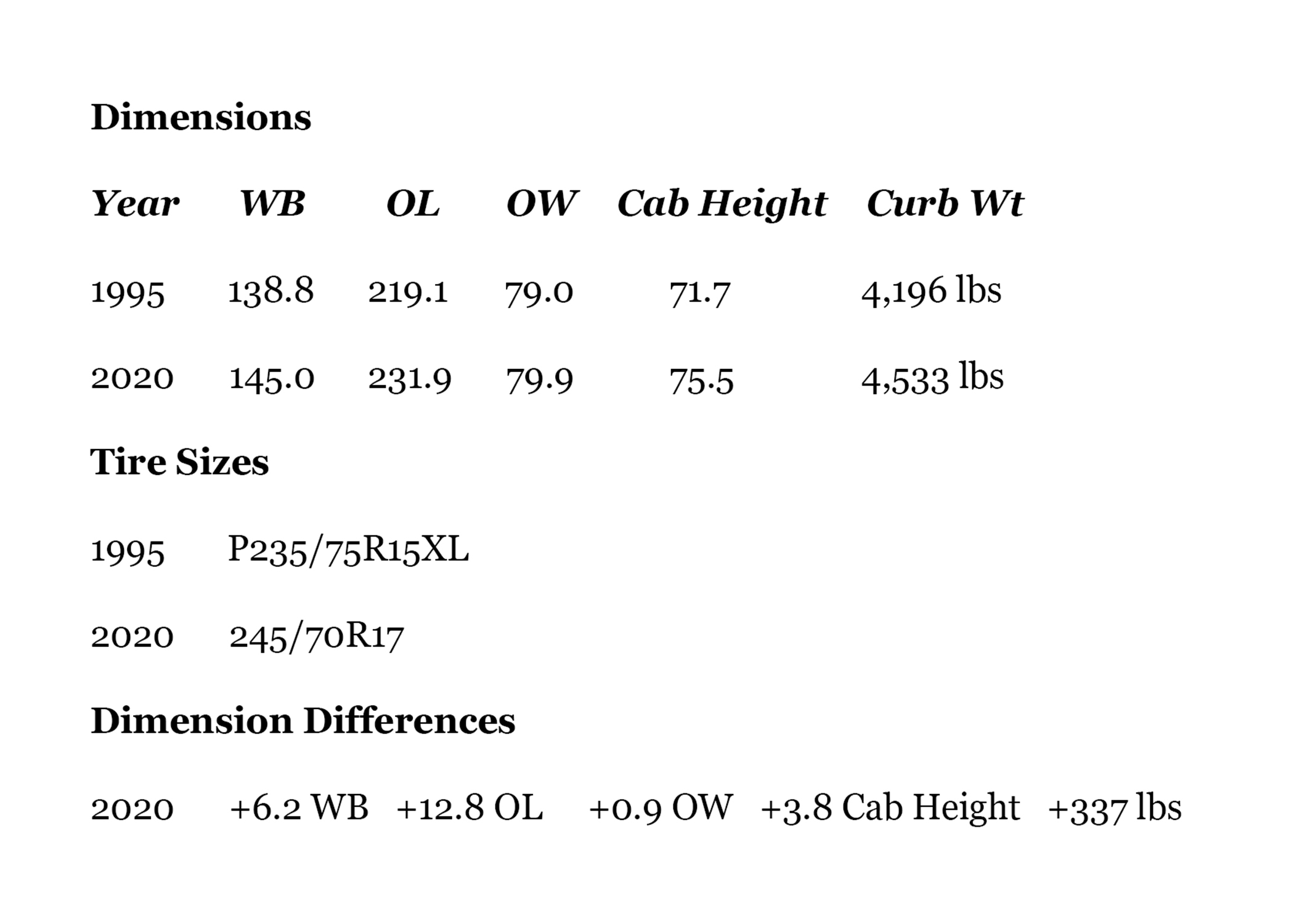 It's not only the Ford F-150 that has grown over the years, of course. Many, if not most, cars and light trucks have gotten bigger and heavier over time. When reconstructing an accident, it is important to get the specs for the actual model year of the vehicles involved, and not just assume they are a "standard" half-ton pickup or a "standard" car.